DOUG WEIR and LINDA BROWN: UPDATE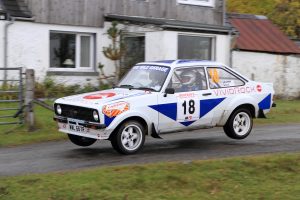 The crew — Doug Weir and Linda Brown — of Car 18, which went off in last night's final stage and who had to be taken to hospital, have been in contact to give us an update, and thank the people involved in their treatment.
Doug is now back at his house on Mull, resting. Co-driver Linda was flown to hospital in Glasgow for further examination and tests. These proved to be clear, and she will remain in hospital overnight simply for observation.
Both Doug and Linda wished to pass on their thanks to the rescue crew, marshals, ambulance and doctors who treated them at the scene. They are also grateful to all the well-wishers who have sent them their support.