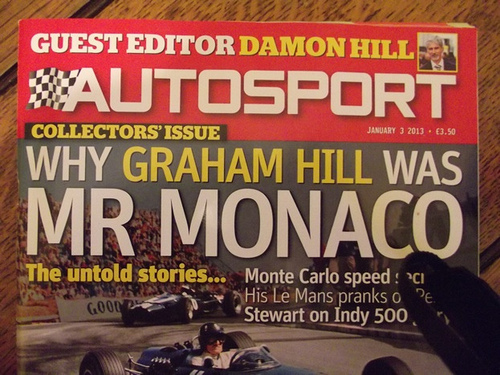 Autosport is the UK's best-selling weekly motorsport magazine.
The regulars and locals have known it for years but now an even wider audience, or at least the readership of Autosport, knows just what a unique and exciting event the Mull Rally is.
In a recent issue of Autosport The Mull Rally has been listed alongside other iconic events such as the Singapore Grand Prix and the Surfers Paradise V8 Supercars. Not bad.
The founder of the Rally Brian Molyneux, once wrote a book about the origins of the event which was titled "The Best Rally in the World" There's little shame in this claim when you see it listed alongside some of motorsports biggies like The Canadian Grand Prix, The Nurburgring 24 Hours and the Daytona 24 hours.
Within the four page article Autosport claims:
'There's no more beautiful place in the world than the Scottish Highlands in Autumn and a Ford Escort MK11 on the ragged edge around Calgary Bay completes that picture'.
'If you have never stood in a graveyard at two in the morning with rain driving at you and rally cars driving round you, you've never lived.'
Lets hope that this ringing endorsement attracts some new disciples to the island in October so that they can also learn that once visited it becomes an annual pilgrimage.