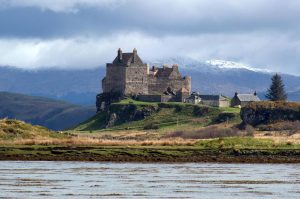 Shakedown – Duart Castle
Perhaps the first time that Calum Duffy will get to try out his new rocket, the Skoda Fabia with the Millington engine, will be on the Shakedown stage on the Friday morning.
The three-hour window for this stage is only for 30 cars and takes place between 09.00 to 12.00. Spectators will need to be in place before the first run and remain till the road opens again three hours later.
This is the ideal opportunity for the cobwebs to be blown off the cars, crews and the spectators – especially given the location right by the castle on the edge of the Sound of Mull.