Hi All,
To Everybody who helped on this years Beatson's Motor Sport weekend, be it the Targa Rally or Time Trial, I cannot thank you enough for your support. Your efforts on Saturday during the most miserable weather has been much appreciated by the organizers.
The effort just getting to Mull in the first place was amazing. We had all sorts of plans in case marshals could not get to Mull, due to the landslides, heavy rain, and of course CalMac Ferries. But we need not have worried. I thank you for that. Some of you acted as a contact for other marshals – please pass on our message of thanks.


All the packed lunches were provided by Park Lodge Hotel, Tobermory. In total over the two days almost 150 lunches were provided. I am sure you will all agree they were very tasty and would also like to say thanks to the hotel and it's staff for the lunches.
Feedback so far from the competitors has been very good and again I pass on their thanks to you.
I hope you will all come back next year, for hopefully the Mull Rally in it's true form. I will be organizing marshals as of now with the anticipation of the rally going ahead next year. I do know many of you have been coming to Mull for many years, you have your favourite stages and commanders. If you would like to sign up for next year that would be great, even if at a later stage you can not make it to Mull.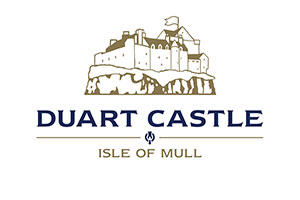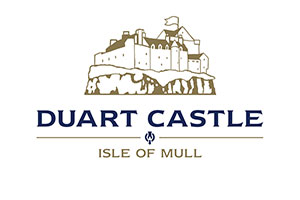 Once again Many thanks for Marshaling.
Chief Marshal Adrian Fitness, Mull Car Club
Deputy Chief Marshal Tom Wilson, Saltire Rally Club
You may want to consider a few events coming up that are looking for Marshals:
POKERSTARS RALLY VOLUNTEER TRAVEL & ACCOMMODATION PACKAGES
Thinking of Marshalling for the PokerStars Rally on the Isle of Man this 9th – 10th November 2018
VOLUNTEERS TRAVEL & ACCOMMODATION PACKAGES:
From £63 pp based on 2 people sharing
2 nights hotel accommodation
Return ferry (with car)
Further discounts apply for more than 2 people sharing a vehicle
3 Night Packages also available!
Their website seams to be down at present, if you would like more information call Alison 07624205705 – I am sure she will be glad to hear from you, if you would be so kind to say you got details via Mull Car Club.
A Message from John Clayton:
Hi All,
Here is a note to thank you all who attended and helped make Sunday such
a success. Sorry about the number of competitors but competition was
close, and without exception they all stated that they could not
understand why more people did not enter, and as one said it was the
cheapest test day ever, and he could judge what different settings did
as it was timed and competitive.
Here is hoping for the future.
Thank goodness the weather was nice after being like a drowned rat
setting up on Saturday but I hope you enjoyed Sunday.
Monday we went in to clear the stage and thank you, we collected a pile
at the stop line, a pile at the start and the caravan and that was it.
A very big thank you for this, it really does make a difference. The
stage held up really well so hopefully we will be allowed back in the
future.
Finally Results for both days are now on the Mull Rally web site if you
wish to view. Also please read the report from Jaggy Bunnet with regard
to next year, we have everything crossed but it won't be easy.
Thanks again,
Cheers everyone