Tunnock's have generously supplied lots of their delicious Teacakes for our annual Teacake eating contest, and MacGochans have again agreed to host the event at 2130 hrs. on Thursday 12th October.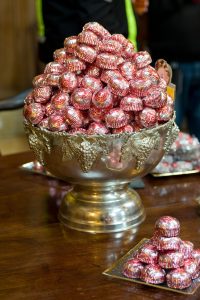 The competition is for each competitor to eat as many Tunnock's Teacakes as they can in four minutes, followed by a can of Barr's Irn-Bru within a further minute. Each competitor will have one 'unwrapper' who is allowed to unwrap one Teacake while waiting for the competitor to finish the previous biscuit. Each competitor must agree to publicity photographs being taken, no matter how disgusting they look! Both the competitor and the unwrapper must be over 18 years old and have a connection with the rally. Liking Tunnock's Teacakes and Barr's Irn-Bru would be an obvious advantage!
For a chance of entering, send the following details to Teacake@mullrally.org no later than 2200 hrs. on Wednesday 11th October 2023.
Your name, your mobile number and your connection with the rally (Competitor, marshal, service crew, etc.) and stating that you are over 18 years of age.
The name of your 'unwrapper', their mobile number and connection with the rally and stating that they are over 18 years of age.
Failure to provide all the above is instant exclusion!
A ballot will be held if we receive more entries than can be accommodated, and successful competitors will be contacted by 1500 hrs. on Thursday afternoon.
Successful entrants must be OUTSIDE the front door of MacGochans no later than 2115 hrs. on Thursday evening. Any entrants not there by that time will be excluded and their place given to someone else.
Spectators and supporters are very welcome but they must not enter the competition area before 2130 hrs. because we need to set up the room with tables, chairs, Tunnock's Teacakes and Barr's Irn-Bru, and, if thought necessary, mops and buckets!