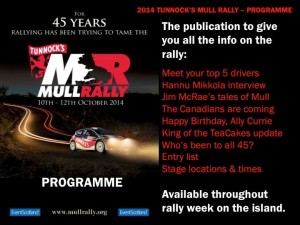 The Official Rally programme will be coming hot off the print later this week before heading over to the island. With a complete event preview, stage details, entry list and maps to ensure that your spectating experience is what it should be. We also have:
Ach, you can read it off the flyer…..
It will be available around the island and we will post locations here once the ink is dry and it's on its way.