Official Beatson's Building Supplies Mull Rally Programme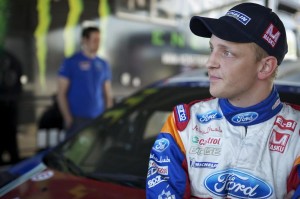 Various outlets around the island will have the event programme for sale from Tuesday 6th October. The locations will be highlighted through the rally website, Facebook and Twitter accounts.
Within the glossy magazine there will be: previews, entry list, overall leg maps and road closure times, interviews with Beatson's; MSA Safety Delegate, Nicky Moffitt; WRC Live presenter, Colin Clark; Mikko Hirvonen about why he wants to compete on Mull and just why, when you spend your job following rallying around the world, Autosport/Motorsport News Rallies Editor, David Evans is spending a busman's holiday on Mull to see the rally.