WRC Live comes to Mull for rally radio service.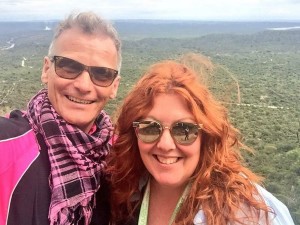 Mull Rally Radio service will once again be broadcasting through mullrally.org over the weekend of the event. Hosted by the Queen of rally airwaves, Becs Williams with the exuberant and excitable Colin Clark at the stage ends the full WRC Live team will be covering the rally for the world to listen in to. Lisa O'Sullivan has the job of producing it all from the studio in London and will want to receive all your song choices for when there is a break in the action.
Coverage starts from 18.30 on Friday night right through to the end of the last stage in the wee hours of Sunday morning.