MULL AND RALLY COMMUNITY UNITED IN SUPPORT OF FATAL ACCIDENT CREW
Twenty-hour hours after Scottish rallying suffered another black day, the close-knit community of Mull united to support the family and friends of the crew involved in the tragedy.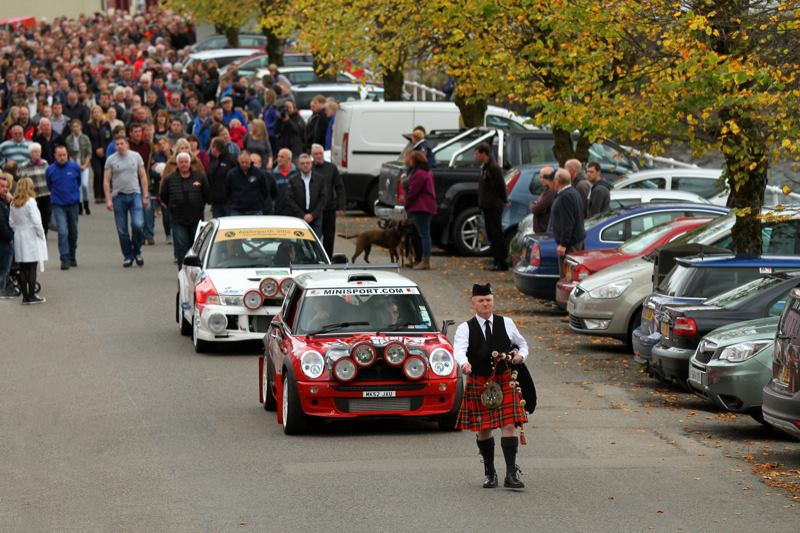 Co-driver Andrew Mort died when the Subaru Impreza he was competing in, driven by close friend John MacCrone, crashed on the second of Saturday's scheduled 13 stages of the Mull Rally. Both driver and co-driver lived in Dervaig on the island.
The duo, who started the second Leg of the rally in third place after a series of impressive drives through the opening five stages on Friday night, were poised to challenge overnight leader Calum Duffy.
MacCrone, the 26-year-old who won the Mull Rally in 2013 and who was airlifted to the hospital in Glasgow with injuries, is acknowledged as being one of Scotland's brightest young rally stars.
Immediately following the tragic incident, the organisers of the event and Police Scotland confirmed the event had been abandoned.
Today, as family members confirmed MacCrone's injuries appear not as bad as had previously been, a 'Celebration Walk' went ahead at the request of Andrew Mort's partner, Sarah Everitt.
Led by a lone, silent piper, and followed immediately by three rally cars, around 1000 islanders and rally crew members walked in silence through the main street of Tobermory.
The emotional gathering then stopped outside rally HQ in the picturesque coastal town, where the brightly painted multi-coloured facades of the homes were in compete contrast to the sombre mood of the islanders.
Then, instead of the normally boisterous, champagne-spraying podium ceremony, eight-times Mull Rally winner Calum Duffy — who himself lives in Dervaig and is a cousin of MacCrone — read an emotional poem he had written reflecting on the weekend.
The gathering ended with the lone piper playing a haunting lament.
Afterwards, Iain Campbell, Clerk of the Course for the annual event, which this year marked the 46th running of the event, which takes place on closed-off public roads, spoke of the sadness which shrouded the island.
"The tragic events of yesterday have left an indelible mark on everyone associated with Mull and the sport we all love, rallying," he said.
"Naturally we, the organisers of the event, are deeply saddened by the tragic incident and send our condolences to the family and friends of Andrew, and offer our best wishes to John for a full recovery.
"The statement of support today by the people of Mull and the wider rally family — not just from Scotland but from across the rest of the UK who formed part of the 150-crew entry — emphasises the strength there is in our sport."
The event organisers and relevant authorities are continuing to work closely with Police Scotland to establish precisely what happened in Saturday's accident.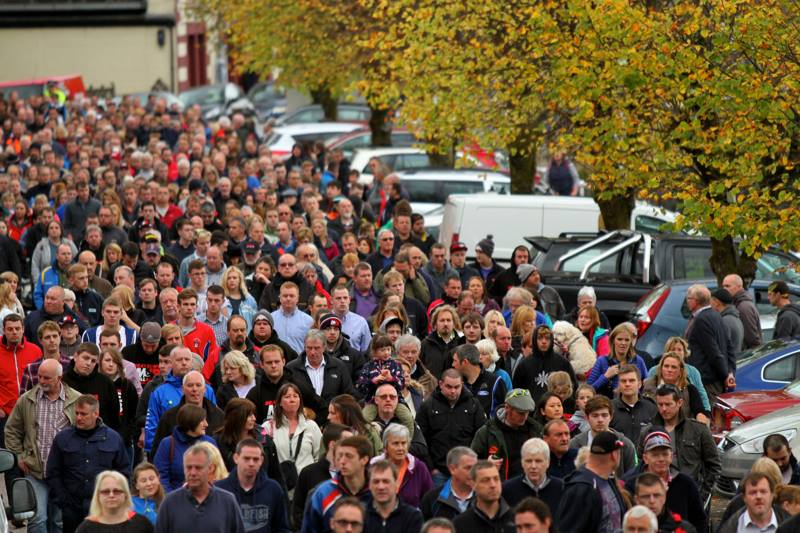 Photographs all copyright of