What is RET (Road Equivalent Tariff)?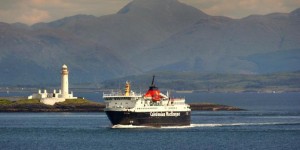 RET is a distance based fares structure, which underpins the Scottish Government commitment to providing one single overarching fares policy across Scotland's entire ferry network. RET bases ferry fares on the cost of travelling the equivalent distance by road.
The RET formula for calculating fares is a combination of a fixed element (to ensure services remain sustainable and to cover fixed costs such as maintaining harbour infrastructure and vessels) and a rate per mile (calculated by analysts using contemporary independent research by RAC). The RET formula will be monitored and reviewed annually by Transport Scotland.
It means that in October all competitors, officials and spectators should see a big difference in their ferry costs for attending the event.