OFFICIAL RALLY CHARITY – OUCH UK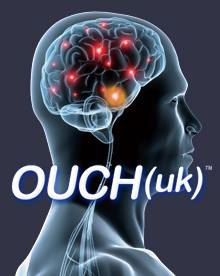 In 2014 you, the competitors, marshals and spectators raised a serious amount of money for Marie Curie Nurses on the island. This year we are hoping you will support a charity that is perhaps slightly less well known, OUCH UK. They are a charity that help and support people with Cluster Headaches.
Cluster Headaches is a neurological disorder. The attacks consist of severe one sided pain, which is usually generated by a stabbing pain behind the eye ( can also be described as someone trying to push their eye out from the inside with a red hot poker). These attacks can last between 20 minutes and 3 hours and sufferers can have up to 8- 10 attacks per day, sometimes every day if they are chronic sufferers.
OUCH (uk) also run a helpline which is run by volunteers who are all either sufferers or supporters. This is where our money is needed most as the helpline is a lifeline to a lot of sufferers and supporters. It can and has literally saved lives as the severity of the pain sufferers go through has caused people to take their own lives. More information can be found at ouchuk.org
By raising funds you will not only be helping to keep the charity going, but you would also be helping us to raise more awareness of this horrendous condition. More awareness is necessary as there are still GP's and hospitals who are not aware of how to treat Cluster Headaches.
We will have more details on how to support the rally charity in the coming months.