1st of October, wow, that means in 9 days time all this 'fever' that folk keep talking about hits Mull big time. All the preparation, all the bruised knuckles sorting the car out are now worthwhile. 19:01, 10th October John MacCrone & Stuart Loudon will start it all off.
Here is your monthly wallpaper so you can mark down the days: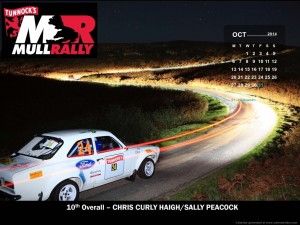 Click on the image to get the full size version, then right-click and "save as".