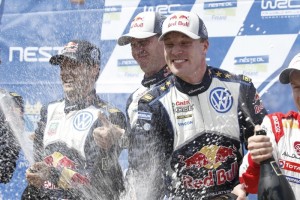 Sadly, despite our best intentions and plans, Sebastien Ogier now won't be able to participate in this evening's forum: unforeseen and unscheduled commitments have stolen him from us at the last minute, which is a great pity.
Instead though — thanks to the wonders of modern IT and telecomms science — we will be speaking with Ogier's VW WRC team-mate Jari-Matti Latvala, fresh from winning Rally of Corsica at the weekend; and Colin McRae protege Kris Meeke!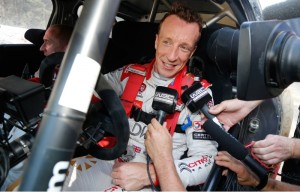 And that's on top of Voice of Rallying, Colin Clark, hosting the event at the Aros Hall in Tobermory, starting at 7pm tonight (Thurs, Oct 8). Colin will be joined by his WRC Radio colleague, Becs Williams.
But while the talkative duo will be also be joined by David Evans, rallies editor of Autosport an Motorsport News, the real stars of the show are the guys who actually drive the rally cars.
Eight-times Mull winner Calum Duffy will be joined on the forum by fellow Mull resident James MacGillivray. And Stuart Loudon — who won the event in 2012 co-driving with Mull native John MacCrone — will be regaling the audience with tales of sitting beside former British champ Alister McRae in the Chinese Rally Championship.
And just for good measure, Malcolm Wilson, the man behind M-Sport will be participating, as will former world rally champ Petter Solberg.
Don't miss out: it's gonna be a great evening.