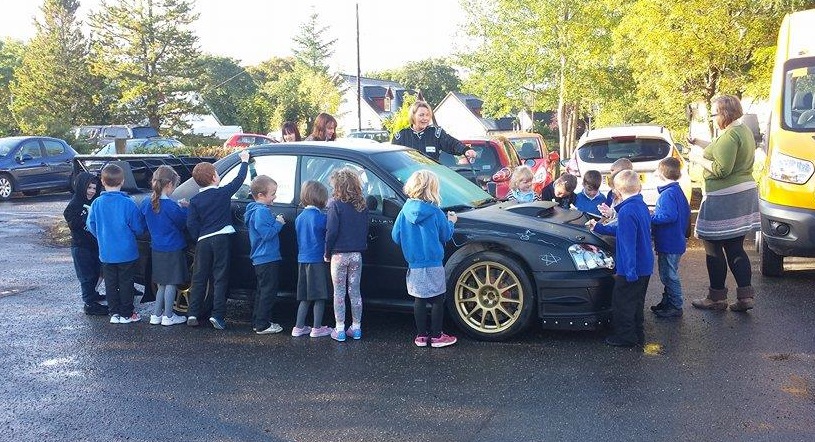 On the eve of the 46th running of the Beatson's Building Supplies Mull Rally, motorsport went back to school today.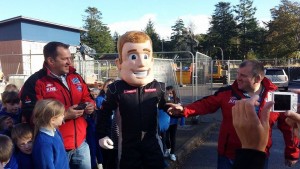 Go Motorsport, the MSA-backed initiative which is targeted with spreading the positive aspects of our sport across the UK, dropped into Salen Primary School on Mull today.
And guided by Alison Clark, Go Motorsport Regional Development Officer for Scotland — and accompanied by the sponsor's mascot, Bobby Beatson — the primary school children clearly had a blast.
And to further their first-hand experience of the Beatson's Mull Rally, Oban's Shaun Sinclair also brought is unliveried, matt black Subaru WRC to the school and said: "Decorate my car."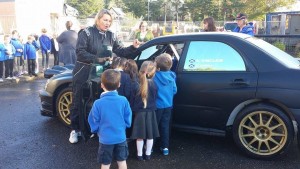 Not surprisingly, the children jumped at the chance to create the livery which Shaun will run with through this weekend's Mull Rally.
"It was terrific just to let the kids loose on the car and decorate it the way they wanted," Shaun smiled. "There's no doubt I have the most unique car on the island this weekend.
"Giving them an insight into the car and the event was a brilliant way of helping to introduce them to the world of motorsport. And given the island's terrific heritage in producing top rally drivers like Calum Duffy and John MacCrone, we might just have sown the seed to produce another Scottish rally star."
Jim McGill